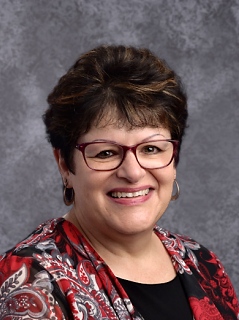 Ms. Corey Triassi
Principal
When we come back to school after Fall Break, I am excited because we will be starting full-time school in-person for most of our students. There are a few families moving over to the Schools PLP platform, but we want you all to know you are still part of the Starline Starblazer Team. You will continue to receive newsletters and electronic communication that is being sent home to our families. You may also continue to access Accelerated Reader quizzes through Starline's website.

As we return on October 12, students will still be required to wear face coverings; either shields or masks are acceptable. We are following the guidelines required by the Arizona Department of Health Services. Please check your messages on Class Dojo over the Fall Break because I will be posting information regarding arrival and dismissal. At this time we will not be changing the location of our kindergarten arrival and dismissal. As students arrive and stay on the sidewalk, we should be fine keeping them in the same spot. We may have to change the entry point into the building depending on the progression of construction with the kindergarten playground area. As far as 1st-6th grade students, we are currently using the back area, but that may change depending on the construction. I greatly appreciate everyone's patience and understanding as the outside of our building gets a much-needed renovation.

These are some of the renovations that are occurring outside:
New fencing all around the perimeter of the school grounds

Chain link in the back
Rod iron in the front

Fresh new landscaping on the back hill and in the front
New playgrounds
New stairs down to the field that is ADA compliant
New staff parking lot in the back which will free up the front parking lot for families that are visiting campus
New asphalt in the back
New storefront and front office changes
Two new workrooms for staff and volunteers (We cannot wait for you to be able to come into the building to see the changes.)
The playgrounds should be in by the end of October. Over Fall Break, they should be digging up and replacing the asphalt. When we return from Fall Break, the students may have some weeks of inside recess until the back area is free from construction. It is important we make sure all areas are safe before organizing recess areas.

Have a GREAT Fall Break! We are excited to return to school full time! We will continue to have students wash and/or sanitize hands throughout the day. We will be sanitizing "high touch" areas each evening. If students use equipment in art, physical education, or music, those items will be sanitized, as well, prior to a new group of students using them.
At any time, if you have any questions, please reach out through email or call the main office at

(928) 505-1490.

Miss Triassi, Principal