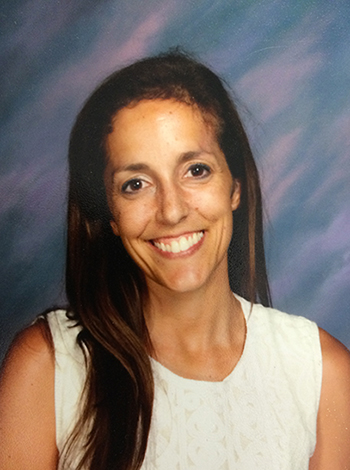 Mrs. Ginny Sautner
Principal
Welcome Starline Families to the 2023-2024 school year! It's going to be a great one.
My name is Ginny Sautner; I'm a former Starline student and have worked in our Lake Havasu Unified School District for the last 19 years. I am a Nationally Board-Certified Teacher, an Arizona Master Teacher Mentor, a past Fulbright Exchange teacher, a former National Rural Teacher of the Year and a current School Ambassador Fellow to the US Department of Education. I've called Lake Havasu home for most of my life. I value this community where my husband (Sgt. Sautner) and I choose to raise our two daughters.
I have a deep respect and admiration for our teachers, staff, families, and children. Here, we are a team. We are a family. It is truly the high point of my professional career to work with dedicated educators like this Starline staff. I firmly believe that every staff member impacts students no matter what title they hold–we are all advocates for your children and want the same goals: for them to reach their fullest potentials in life.

Creating a culture of excellence is an ideal I will strive for each day through word and action to uphold the vision of what Starline Elementary School has been and will continue to be for students, families, and our community. It is my distinct honor and pleasure to serve on this team as your principal for the next school year.

As you know, Starline has a great legacy of involved families. If you are interested in volunteering, please come into the Starline office and speak to Billie VandenHeuvel, the Administrative Assistant, or Tracy Dixon, the Office Assistant for a volunteer sign-up packet. At any time, if you have any questions, please reach out via email or call the main office at (928) 505-1490.

Go Starblazers!
Ms. Ginny Sautner, NBCT